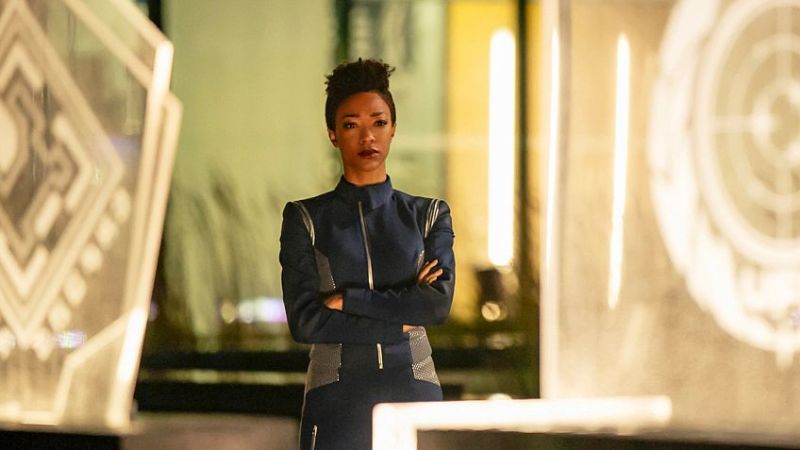 This deteriorate of Star Trek: Discovery has been wobbling between awesomeness and poisonous muck, and last night's culmination didn't tip the balance. The show has been under a cloud of discuss given before its launch, when fans raged about having to buy CBS' All Access streaming service to watch the show. But then, despite the exit of acclaimed showrunner Bryan Fuller, ST:DISCO debuted to mostly certain vicious responses. Now it's time to consider where last night's deteriorate culmination left us.
Over the season, we've had standout, shining episodes churned in with 60-minute clunkers. Burnham's impression arc has been consistently fascinating, but characters like Lorca and Voq/Tyler have solemnly eroded from multi-dimensional people into small tract devices. Most of the show's misfortune problems cropped up in the second half of the season, when we took a prolonged detour into the Mirror Universe. Though culmination "Will You Take My Hand" tied up any array of lax threads, mostly in ways that were abounding and satisfying, the part also doubled down on some of the series' biggest mistakes.
Spoilers ahead. If you continue to review and then complain about spoilers, you will be forced to eat Saru's enchanting neuro-tentacles.
The L'Rell maneuver
Perhaps the many unexpected and utterly honestly cold pierce in the deteriorate culmination was Burnham's decision to install L'Rell as the new Klingon leader. The L'Rell scheme came after Burnham satisfied that she was fundamentally in the same position she'd been in a year before, when she mutinied and started the war. Thanks to Admiral Cornwell shaping with Mirror Georgiou, Starfleet was in a position to devistate the Klingon homeworld with its volcano bomb. Basically, she could punch the symbol and give the "Vulcan hello." Except this time—thanks to all she's survived this season—she mutinies to stop the war.
1
I consider we can all determine that was a flattering good stage when Burnham refused to genocide the Klingons, and all the weirdly unnamed, unexplored overpass organisation members stood up to support her. It was a very Star Trek moment, and singer Sonequa Martin-Green lent dignified gravitas to Burnham's discuss about how we can't pitch divided the ideals just since we're desperate. This stage felt like it was warranted over the whole march of the season, as we watched Burnham compensate for her crimes and try to make some-more prosocial decisions.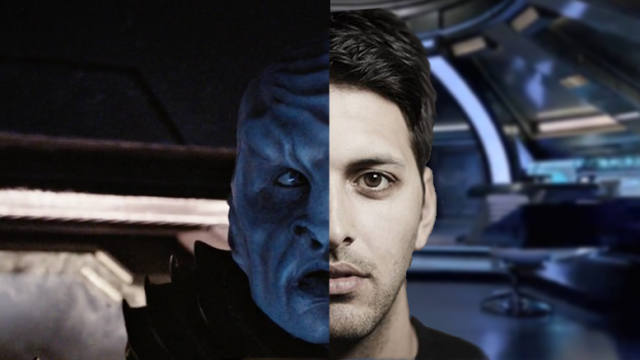 Also, we favourite the fact that Voq/Tyler wound up with L'Rell. we was sick of the whole "he's a Jekyll-and-Hyde monster" proceed to his character, which done him fundamentally a MacGuffin instead of a person. Suddenly, when he told L'Rell that it was her spin to lead, we was struck with the romantic weight of the fact that Burnham and L'Rell had both been his lovers. At last Voq/Tyler was a person again and he was struggling to solve a wartime adore triangle. Plus, he changes the equation so that we aren't simply left accurately where the deteriorate began, with a jingoist Klingon state unifying under the ensign of "racial purity." He's the Klingon who loves his people and has desired humanity, too. Maybe he'll be a overpass between the two societies and make it easier to keep the peace.
Sure, there were problems this season. Burnham let Mirror Georgiou kick the crap out of L'Rell, even nonetheless she knew they could just go to Voq/Tyler for intel. And there's a lot of nitpicking we could do about either the Klingon Houses would actually crawl to L'Rell instead of just killing her and eating her boyfriend (which is apparently something they do to humans?). But overall, the L'Rell Maneuver was a smart way to set the list for events after in the Star Trek timeline.
All you need is adore and prequelitis
As we pronounced earlier, however, lots of things didn't work in this episode. Let's start with the love. One of the many intriguing tools of Burnham's impression during the first half of the deteriorate was her changeable charge with her adoptive father Sarek.
Let's take a demeanour at Sarek. He's plainly extremist against humans. He chooses not to let Burnham join the Vulcan Expeditionary Group so that his son Spock can go after (though, thankfully, Spock is like "screw you Dad I'm joining Starfleet"). Sarek refuses to actually call her his daughter, and he is the very clarification of an emotionally violent parent. Giving Burnham this backstory not only done her one of the many psychologically formidable characters ever on Star Trek, but it also bright one of the biggest social problems the immature Federation faces: xenophobia.
But somewhere around the Mirror Universe, the show motionless to dump all that. Suddenly Sarek is instigation Burnham not to be ashamed of who she loves, and is job her his daughter. we theory maybe we're ostensible to trust that he's changed, but we never know since that competence be. Plus, all his speak about Burnham's adore life—echoed after by Voq/Tyler, who praises her extraordinary ability for love—is a painfully fake note.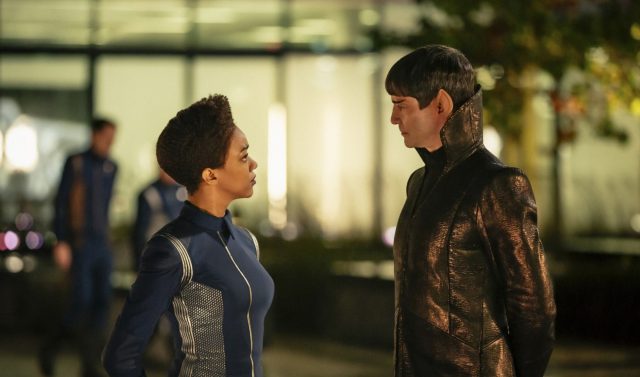 Is a amatory inlet really Burnham's best attribute? She's a shining tactician, a scientist, a fighter, and seeks probity even when it means risking her life. But just since she humps a snacky, semi-Klingon dude does not make her into Wonder Woman. This whole "Burnham is love" suspicion feels like an bid to erase some of the dark and complexity of her journey.
And speaking of erasing complexity, the series cliffhanger was an inhuman doubling-down on one of ST:DISCO's misfortune impulses. Sometimes famous as "prequelitis," this is a condition where a authorization revisits events, themes, or characters from prior shows or movies, mostly in an bid to whip up fad among fans (because after all, new viewers won't know or caring about things like Harry Mudd or the Mirror Universe). Bringing Pike's Enterprise into the picture just as we faded to black was a sign of modernized prequelitis.
The whole indicate of this series, and this franchise, is to try bizarre new worlds. That's what we wish to do. Let's spin Discovery back into a scholarship vessel, go on black alert, and explore! we don't need to see the Enterprise again. I've seen it before a million times, both in the TOS and reboot versions. Seeing it as show ends creates my heart sink. It feels like we're headed loyal into another Mirror Universe situation, where all we're going to do is re-explore all the things that the authorization has already explored. And what's the payoff? Filling in little chronological gaps that only matter to certain kinds of fans?
Coda: Formalism vs. Realism in fandom
I was clever to contend "certain kinds of fans" since we consider at this indicate that Star Trek fandom has divided into two groups. Really, this could request to many rarely elaborated fandoms, but we're articulate about Trek here. To steal from terms customarily used in authorised analysis, these two groups are snob fans and realist fans.
Formalists perspective all of Star Trek as outset out of one, originary text: Star Trek: The Original Series. A few of the cinema competence be allowed to offer as originary texts too, depending on how approved the fan is. All other Star Trek properties, from books and cinema to TV series and games, are judged formed on either they belong to the manners laid out in ST: TOS. Formalists wish to see characters, ideas, and places from the originary text. They mostly interest to an suspicion of "real Star Trek" in their analyses, by which they meant "any Trek account which stays loyal to the originary content of ST:TOS."
Obviously the JJ Abrams Star Trek cinema are formalist: they return to the originary text. That's since the debates over them were so intense, and full of people yelling about what "real" Star Trek is. You can also see a lot of snob flourishes in Discovery, generally in the finale. Why was so much of the part set in the Orion sex club? To give formalists a sip of Orions, which are a tack of ST:TOS. Why did we get the Enterprise at the end? Formalism.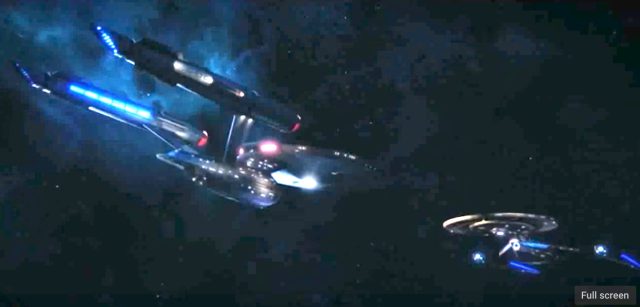 Realist fans, on the other hand, like to reinvent and reinterpret the originary text. They wish to request the Trek manners to novel situations, with new kinds of characters and situations we've never seen before. Certainly a lot of TNG represents realist fandom, as do Deep Space Nine and Voyager. All 3 series took the show into the future, and reinvented a lot of the elemental manners for the franchise. Replicators done the Federation a post-scarcity culture, and the Prime Directive became much some-more robust. We met radically opposite civilizations, the point-of-view characters became much some-more diverse. There were androids and shape-shifters, but also a black captain, a womanlike captain, and a array of mixed-race or mixed-species characters.
Star Trek realist fandom strives to bring the series brazen in time. But it also wants to confederate new ideas and themes into the already-existing template supposing by the bizarre ST:TOS text. The idea for a realist isn't to reconstruct the disturb of bizarre Star Trek, but to suppose new aspects of the Star Trek universe. Realists still discuss either a show or film is "real" Trek. But for a realist, that means adhering to an expanded element of "infinite farrago in gigantic combination," as good as adhering with the ubiquitous claim to "explore bizarre new worlds and civilizations."
Discovery had a lot to excite realists. There was a mint ship (with spore drive powers!), a new account structure that relies on ongoing storylines, and a point-of-view impression with a uneasy past. But instead of using all the new seat to try honestly new ideas, the show returned to a engrossment with the Klingon war, the Mirror Universe, and Orion worker girls. This was "real" Trek in the clarity that it showed us a garland of things we desired in the bizarre text. And yet, despite its efforts to solicit to formalists, the show wound up pissing them off. The Klingons were too weird, and events of the fight didn't seem to fit with what ST:TOS told us.
Realists, meanwhile, groused about prequelitis (guilty as charged) and the show's mania with rehashing old plots that hadn't really worked the first time around. Too much bid was spent on profitable loyalty to the originary text, and not adequate suspicion went into holding us where no one has left before. Somehow, by trying to greatfully all the fans, Discovery gratified nothing of them. Maybe it's time for this series to strike out on its own, pitch all its fandom baggage, and figure out what it wants to be.
auto magazine