Fellow Batman fans, are you bummed after the vicious wave that was last month's Justice League movie? Tired of Ben Affleck holding to the press to waffle again and again on either he'll do a standalone caped crusader flick? Well, this week, the animation arm of DC threw us all a frickin' bone.
Coming in 2018, Batman Ninja is set to be the first theatrically released, full-length anime film in the Dark Knight's repertoire. Well, theatrically expelled in Japan, that is. But a new English-subtitled chronicle of the trailer expelled Friday hints that some kind of North American recover (be it in theaters, VOD, Blu-ray, or around streaming service) will eventually come, saving us all from Affleck angst.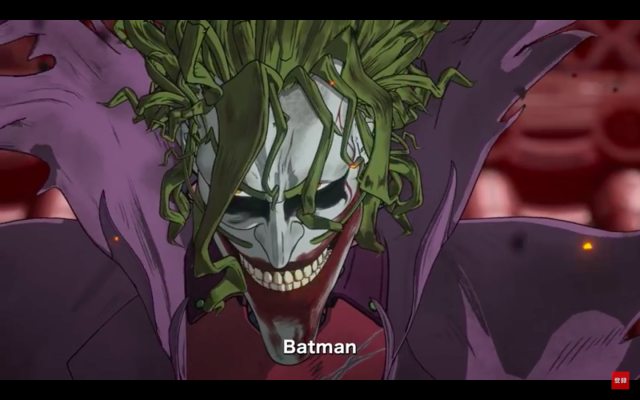 Takashi Okazaki (Afro Samurai) rubbed the impression design, and the first glimpse of the Joker should make any Gotham fan ecstatic. The trailer offers discerning looks at the whole squad being ecstatic back to feudal Japan: Two-Face, Harley Quinn, Catwoman, Robin, and Gorilla Grodd(?!) among them.
As io9 reports, that purple peep toward the commencement of the trailer is some kind of time portal. Batman and some of Gotham's many scandalous criminals get ecstatic back to Medieval Japan and a energy onslaught ensues. "Director Jumpei Mizusaki has described Batman Ninja as a film meant to show the universe how Japan sees Batman," io9′s Charlie Pulliam-Moore writes. "Not one about how Batman (and Bruce Wayne) see Japan."
1
Based on the teaser, at least, that means Batman is utterly gentle wielding a sword and the Joker may have some kind of hulk mech at his disposal. Whatever unfolds, it already appears to be some-more sparkling than however Affleck may (or may not) follow up the Dark Knight trilogy.
Update (2/14/18): Warner Bros. Home Entertainment has finally expelled an English-language chronicle of the Batman Ninja trailer. Embedded above, the new teaser includes some of the same footage as the Japanese trailer shared in December, but it facilities the English voice cast. Among the highlights, Tony Hale (Veep, Arrested Development) stars as the Joker, Will Friedle (Eric on Boy Meets World) serves as Red Robin, and Tom Kenny (SpongeBob SquarePants) voices the Penguin.
In further to the new audio, Warner Bros. also had recover date news: Batman Ninja will be expelled digitally on Apr 24 and on Blu-ray on May 8.
Listing picture by WB / DC Animation
auto magazine