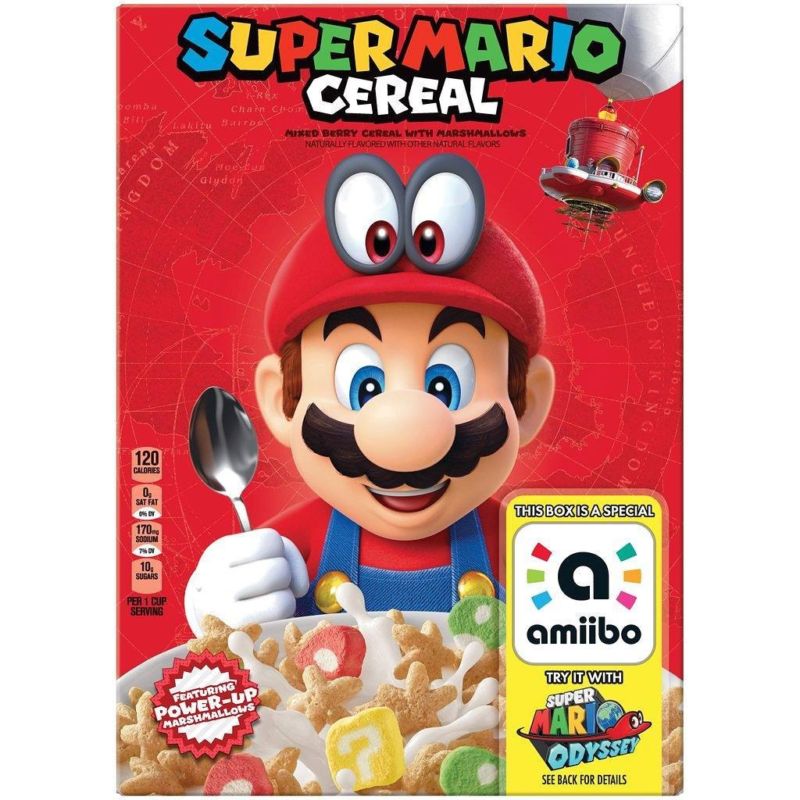 We very frequency cover news in the sparkling universe of cereal selling here at Ars Technica, so we were unknowingly until recently that cereal news and examination blogs like Cerealously even existed. That said, we were intrigued to find the blog stating a convincing gossip that Kellogg's is formulation to launch a Super Mario-themed cereal—simply called "Super Mario Cereal"—in the nearby future.
The apparent existence of the churned berry cereal with power-up made marshmallows isn't that notable on its own (unless you're a super-fan who's been watchful for a follow-up to the '80s Nintendo Cereal System). No, what held the seductiveness is the reported on-the-box guarantee that "this box is a special Amiibo—Try it with Super Mario Odyssey."
A follow-up communication from Kellogg's reprinted by Cerealously clarifies that "a singular series of packages will have an Amiibo powerup plaque that can be used on the Super Mario Odyssey diversion with the Nintendo Switch gaming console." That's an engaging prolongation of Nintendo's existent Amiibo cards line, a less-popular but equally NFC-equipped and organic (for gameplay purposes) chronicle of the Amiibo figurines.
We've seen cereal makers give divided entire video games in their boxes before, and break makers have offering cosmetic equipment and XP bonuses alongside their tainted and sweetened treats in the past. But we're flattering certain this is the first time an in-game power-up has been offering in place of the common cereal box toy. It's a ostensible delay of Nintendo's efforts to spin Amiibo into earthy DLC, hiding discretionary diversion facilities and even classical diversion demos behind a daub of a earthy Amiibo rather than just cosmetic dress changes.
1
While EA and others have been confronting an cheer for their "pay-to-win" monetization efforts of late, we don't consider this kind of freebie offer for a boost in a single-player diversion will bleed the same turn of madness from players. Still, reportedly adding power-ups to cereal boxes highlights Nintendo's stability prolongation of the Amiibo code from "sought-after collectible figures" to "disposable in-game object keys thrown in as selling freebies."
auto magazine