AUSTIN, Texas—Following the universe premiere of The Director and The Jedi, a extensive two-hour documentary about the making of the latest Star Wars film, South By Southwest Film Festival attendees got a Last Jedi double-whammy. After the screen lifted at the Paramount Theater, executive Rian Johnson and actor Mark Hamill took the theatre for an unpretentious QA.
Hamill unsurprisingly opted for jokes and honesty in his answers, and in particular, he charity his many strong comments nonetheless about that sharp bit of news forward of Episode VIII's launch: that he didn't much caring for how the impression of Luke Skywalker had been written.
"A residence we didn't recognize"
The theme bubbled up with a doubt about Star Wars' fabulous and drastic range as a long-running series, and Hamill explained how he prepared for the role: "When you get down to it, it's not Mark Hamill in a blockbuster film. It's Luke. we had to do a furious reimagining of the character. Like, hey, what happened between the last one and this one, where the many carefree man in the universe becomes a fractious old suicidal man revelation people to get off his lawn?
"Here we am going home again," he after added, "but it was a residence we didn't commend at all."
1
Another fan pulpy Hamill about this and about the brief mentions of disagreements between Hamill and Johnson during the film's production, which he non-stop up about widely.
"It's not antipathy at all," Hamill said, partially quoting the question. "It just wasn't a Luke we understood." He described "backstories" that he had to invent for himself, including how Luke, in mentoring Kylo Ren, "picked the new Hitler to be the next hope" and "how we fit slicing off my telepathic communication with my sister." He even had a examination with Johnson about the fact that Episode VII finished with Luke wearing Jedi robes. "What do we contend about that? To make certain there was a flow."
"In the context of how this has all been framed, you have to snap your conduct back and remember that with every singular movie, with characters, it's always a discourse between the executive and actors," Johnson added. "That's a healthy thing. You always boundary heads with actors."
The same fan asked a follow-up question: how, Mr. Hamill, would you have created the tract if you could have? (Johnson immediately interjected and drew a outrageous giggle from the audience: "I wanna hear this. What would you do, motherfucker?")
Hamill certified that he had "lots of really terrible ideas" for Episode VIII, at which indicate he shifted the doubt with an engaging tidbit: he had identical beef with George Lucas and Return of the Jedi's tract before that began filming. "I examination [the book for] Jedi and thought, 'Wait a sec! we suspicion we was streamer toward the onslaught of streamer to the Dark Side. I'm in black. we have a glove. we see a trend here.'"
After charity a cooking analogy about actors and directors, Hamill voiced a singular bit of regret, which he explained by way of his own Star Wars fandom.
"I'm like a lot of you. we feel an investment in it, a certain clarity of ownership, which is a joke, given we don't own it, now Disney does. But you care! That's what happens with these films. I'm contemptible we lowered my ensure and voiced my misgivings about it. That belongs in the [filmmaking] process. That doesn't go to the public. we feel bad given we done that matter before we saw the finished film."
He went on to enrich the film—"probably the many formidable Star Wars film given maybe Empire"—and even concurred how Johnson found little ways to get him on house with the behaving role while the film was in production. He referenced a stage in which Luke threatens to bake down the Jedi library, then acts dismayed and unhappy when Yoda calls his steep to do it instead. "Not only is [Luke] a broken man, he's certifiably insane? we can play that."
"If Larry and Moe come back, Curly's gotta sign"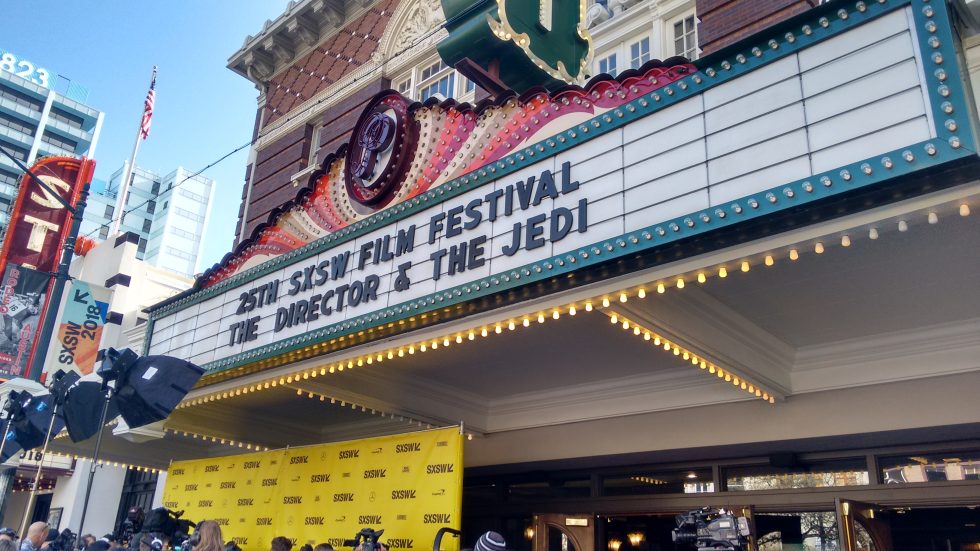 Like in other interviews, Hamill again reflected on the fact that all 3 original-trilogy actors came back to the series. "Within seconds [of the first meeting], Carrie [Fisher] slapped the list and said, 'I'm in.' Later, we said, 'Carrie, pokerface!'" He pronounced that he found out about Harrison Ford returning to the series around the press, at which indicate he pronounced to himself, "Oh my god, I've been drafted. If Larry and Moe come back, Curly's gotta sign. Or I'll be the many hated man in nerd-dom."
When articulate about the vigour of starring in a new Star Wars film, Hamill certified he insulated himself by meditative about Johnson as a smaller-fry filmmaker. "It was almost too high-profile for comfort. we pronounced to Rian, 'I'm just… I'm terrified.' You know what he said? 'I am, too.' That's when we connected with him deeply. we said, 'I have to fake that this is a small, arthouse film that critics will soap-box about and the open will roundly reject. If we suspicion intellectually, like, 'camera this distant from your face, it's forever, we can't go back and change it,' I'd be in a fetal position in the corner."
Hamill also certified that he physically lerned for 12 months, twice a week, before even reading the book of Episode VII, just to be prepared for a probable heated role in that 2015 film. He after schooled that JJ Abrams' prophesy for Episode VIII enclosed a outline of "floating boulders to show off my Force powers," which didn't compare Johnson's prophesy of how Luke would be portrayed. (This Abrams idea done him carefree in part, however, that he'd have a easier time in terms of effort while filming Last Jedi: "I'll have the Force oozing out of my every entrance in VIII. I'll be knocking down AT-ATs like dominoes, and we won't have to sight very hard.")
For some-more on Hamill and Johnson's insights on the routine of making The Last Jedi, and on other revelations from that film's rehearsal and prolongation process, stay tuned for the examination of The Director And The Jedi (subject to embargo). The film does not now have an announced recover date.
Ars' Nathan Mattise contributed to this report.
Listing picture by Nathan Mattise
auto magazine