Wow. That's 2017, though. Quite a year. Let's squeeze a Juicero and take a moment to simulate on the complete dumpster fires that we've witnessed over the past 12 months. No, we're not articulate about the domestic scene, nonetheless that positively factors in here somewhere. But even in times with a rather ceiling mercantile trajectory, there are those in the tech attention that seemed to have existed only to be a cautionary story to others.
Some of the companies formerly on the Deathwatch radar didn't tarry prolonged adequate to even make the final 2018 list. Pour out one for Radio Shack, which died even faster the second time around after what looked like a dauntless reboot. Others have been encircling the empty for some time and are by this time old friends of the 'Watch, comforting in their continual plunge despite all other forces of nature. And some… well, some just halted and held fire this year in a way that promises to yield years of Schadenfreude to come.
Now, before we deliver the candidates, it's time for the law Deathwatch disclaimer.
"Deathwatch" is not a prophecy of tangible corporate demise. Corporations, technologies, and the like frequency finish fast or totally (take Radio Shack, for instance, which is getting nonetheless another reboot). Most unwell companies—and even many unsuccessful products—limp on in some way by acquisition, integration, inertia, or the almighty zombie life of failure protection.
1
Instead, Deathwatch is a way of noticing those entities in a opposite arrange of mortal peril: technical, economic, and/or informative irrelevance. To be a claimant for the Deathwatch, a company or product multiplication of a company should have gifted at slightest one of the following:
An extended duration of lost marketplace share in their sold category
An extended duration of financial waste or a settlement of annual losses
Serious government problems that lift questions about the business indication or long-term strategy of the company or product line
We even have a special difficulty for other sorts of things that we trust should be consigned to /dev/null in the following year that may not fit any of these above requirements. Call them "dishonorable mentions."
Last year's smoking dumpsters
To fast locate up with the companies that we picked as slightest likely to attain in 2017:
Yahoo has now been strictly eaten by Oath, a Verizon Company, its pieces commingling with AOL's in a new, bizarrely named savage that for now bears the same logos. We've lovingly put the Yahoo Deathwatch tracker into a tiny box with some hankie paper and buried it with the children's defunct goldfish in the garden.
Theranos is bustling promulgation out thousands of refunds to Arizona residents, and the company has rented out its Palo Alto domicile in an try to stay well-off until it can legally test blood again. Who would presumably trust Theranos to do anything with their blood any time in the future? We don't know. But for now, we leave Theranos in the ICU on life support.
Gearbox Software has been very, very still in 2017. The company is still hiring, but just how good it is doing is formidable to tell given Gearbox is secretly held and angel financier funded. But if it's counting on Desert Bus VR to lift the company out of a nosedive, we're not feeling it. For now, we're environment the Gearbox aside until there's something else to wrench apart.
BlackBerry doesn't make phones any more, having protected its heading and some of its tech to TCL. It is now a "cybersecurity program and services company dedicated to securing the Enterprise of Things." The draining appears to be mostly over, so we're upgrading BlackBerry from "deathwatch" to "eye with caution."
HTC and Twitter…well, they're not passed yet. And they're returning to this year's list for another deteriorate of pain, reasons for which we'll get into shortly.
Of course, we're also adding a couple of big new names to the list this year. Many people suggested we put "the Internet" on the list since of the FCC's net neutrality order reversal, but we're not prepared to go down that highway yet. Besides, there are so many other blazing wrecks at every turn.
So, but serve adieu…here is your 2018 Deathwatch march of shame.
Uber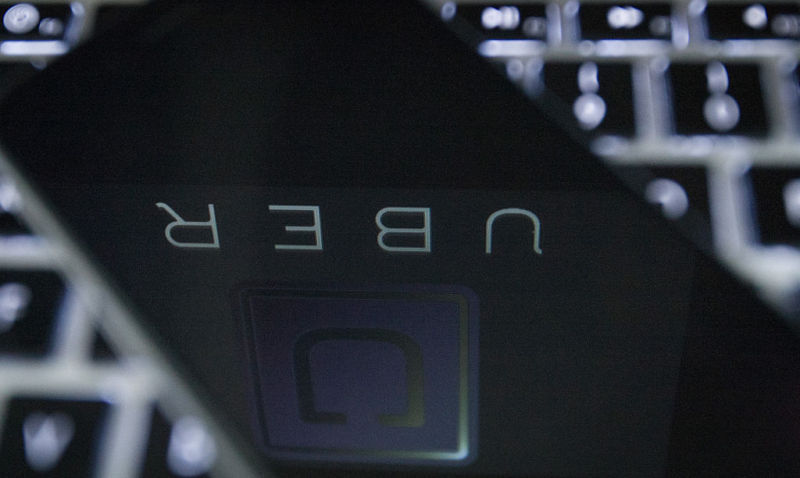 2017 has been positively brutal for Uber. A year ago, the company's prospects looked good. It dominated ride-sharing in the United States and had clever positions around the world. It had recently acquired prohibited ride-sharing startup Otto and was even operative on drifting cars.
But over the last year, Uber has faced a fibre of annoying scandals and setbacks. Waymo sued Uber, arguing that Otto co-founder Anthony Levandowski had stolen secrets from Waymo—where he formerly worked—and shared them with Uber engineers. The New York Times reported that the Uber app had a secret duty called "Greyball" designed to trick metropolitan officials and hedge regulation. That triggered a sovereign rapist investigation—one of 3 Uber has faced in 2017. And a former Uber operative named Susan Fowler wrote a bombshell Medium post depicting Uber as a company with prevalent passionate nuisance problems (a depiction that would be reliable in an eccentric review by former Attorney General Eric Holder).
All of this was too much for Uber's board, which successfully pressured founder, CEO, and alleged world-class Wii Sports tennis player Travis Kalanick to renounce in June. Kalanick was transposed by former Expedia CEO Dara Khosrowshahi, but months of misunderstanding have left Uber with a depleted corporate apartment and a discouraged workforce.
None of the above is even Uber's biggest problem: the company is losing billions of dollars a year, with no transparent strategy for getting to profitability. Uber lost $2.8 billion in 2016 and will remove even some-more than that in 2017. Uber had $6.6 billion cash on palm in mid-2017—money that competence not last much over the finish of 2018.
Uber faces two big hurdles in 2018. The company needs to find a way to branch its waste and get on the trail to profitability before investors get undone and close their checkbooks. At the same time, it needs to understanding with the appearing hazard from driverless cab services. Waymo has pronounced the company plans to launch such a service in the Phoenix area within months. GM's Cruise has pronounced it is "quarters, not years" divided from reaching full autonomy.
With no drivers, a entirely unconstrained cab service could be dramatically cheaper than human-driven rides. So Uber needs to get its own driverless automobile record prepared as fast as possible. With a dreaming executive group and the appearing Waymo lawsuit, that won't be easy.
—Timothy B. Lee
auto magazine