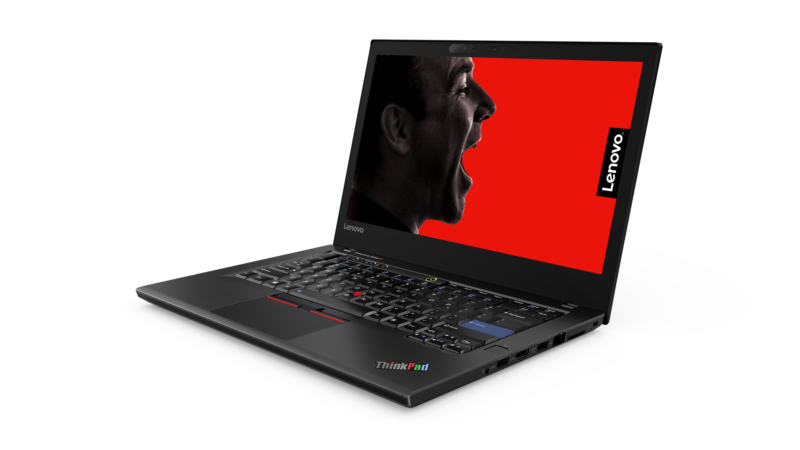 A couple years ago, Lenovo announced its plans to build a "retro" ThinkPad that would revive pattern elements of ThinkPads past as an loyalty to the brand's prolonged history.
That ThinkPad is now real. Check out the ThinkPad 25, sole to commemorate 25 years of ThinkPads.
Shortly after that initial proclamation two years ago, Lenovo asked the outspoken village of ThinkPad fans (I'm one of them) which facilities they wanted in their retro ThinkPad. Some tools were uncontentious: the seven-row keyboard blueprint was a near-unanimous request. Others had the village a little some-more divided. Classic ThinkPads had the "ThinkLight," a downward-facing light in the edge of the screen that (dimly) bright the keyboard. Should a retro ThinkPad revive the ThinkLight, or should it use the complicated (and superior) alternative, a keyboard backlight?
I consider overall, Lenovo has opted to error on the side of modernity. So we have a keyboard backlight, and no ThinkLight. Some of this is due to mercantile pressure; nonetheless many wanted a 4:3, 16:10, or even 3:2 screen, this is a brief run machine, and as such, Lenovo has stuck with the some-more affordable, some-more straightforwardly accessible 16:9 aspect ratio with a 1920×1080 resolution. But overall, the appurtenance looks the part: it's black, it's rubberized, it has a red TrackPoint nub, and it has the critically critical seven-row keyboard with its dedicated media keys and the purple-blue enter key.
1
The trademark is also a mix of old and new: the classical trademark on tone ThinkPads had a red-green-blue IBM logo, interconnected with the china ThinkPad name. Lenovo can't accurately slap the IBM name onto their systems, so we have a hybrid: the ThinkPad trademark is now half silver, half IBM's red-green-blue.
The ThinkPad 25 is built around the support of a T470, and its internals are flattering modern: a 7th-generation Kaby Lake i7-7500U processor, 16GB RAM, GeForce 940MX graphics, 512GB PCIe SSD, Thunderbolt 3, LTE, integrated gigabit Ethernet, and 3 USB 3.1 gen 1 ports. It also has both facial recognition and a fingerprint reader. The cost is $1,899, and accessibility will be limited.
I perceived a ThinkPad 25 a couple of days ago, and we'll have a full examination soon.
auto magazine