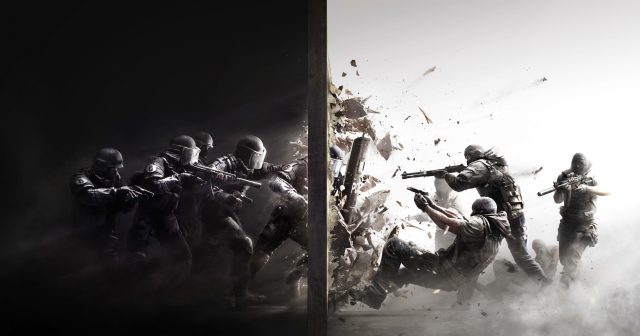 For a prolonged time, Ubisoft was famous for cranking out annual or near-annual releases in renouned franchises like Assassin's Creed, Just Dance, Far Cry, the Tom Clancy games, and more. Now, though, the company is signaling it is in the center of a major change in direction, focusing on fewer big-game releases that draw long-term support from both developers and players.
"New releases now only represent a partial of the business, which is now focused on longterm rendezvous with the player communities," Ubisoft CEO Yves Guillemot writes in a sprawling 256-page annual report expelled this week. "Our players not only play for some-more hours at a time, but do so over a duration of months or even years. We are so means to offer them new practice and content, thereby fluctuating the lifetime of the games."
Guillemot points to Rainbow Six: Siege as the primary instance of this new focus; the diversion saw its player bottom double between Feb 2016 and Feb 2017. But continued developer excellence and player rendezvous with online-focused titles like The Division, For Honor, and Steep also simulate the company's concentration on "live" games, Guillemot says.
Ubisoft's new concentration doesn't come wholly out of left field. For years now, the attention as a whole has been gravitating toward a "games as a service" model that prizes stability support for existent games. Now, though, Ubisoft is being utterly pithy in moving to "a indication which is reduction contingent on releasing new games" and some-more focused on "developing countless multiplayer games… which have dramatically increasing player engagement."
1
Where the income is
An concomitant quarterly report Powerpoint display helps explain just because these long-lasting "live" games have turn the company's primary concern. While "traditional" games tend to say only 13 percent of their income into their second year, "live" games bring in 52 percent of that first-year turn into year two, according to Ubisoft's data.
In another slide, Ubisoft cites advantages like "recurring income business," "high user engagement," and a concentration on "lifetime value" as advantages of these stability games. The "digital-first" concentration generates a "more predicted cash-generative business indication and market" than the former annual recover cycle, Ubisoft says.
With the new indication also comes a new concentration on the "players' repeated investment" as a major metric for the health of Ubisoft's business. Things like in-game items, DLC, deteriorate passes, subscription, and promotion income now make up 18 percent of Ubisoft's revenue, the company says, compared to 38 or 39 percent for the likes of EA and Activision. Raising this ratio "has the intensity to broach supernatural value for the shareholders," Guillemot writes in the annual report.
With these kinds of numbers, it's not tough to see because Ubisoft would change its concentration almost wholly divided from annual single-player adventures and toward online-focused platforms that can be extended with new calm indefinitely. Don't be astounded as you see that concentration reflected some-more and some-more in the big-budget games expelled by Ubisoft and others going forward.
auto magazine