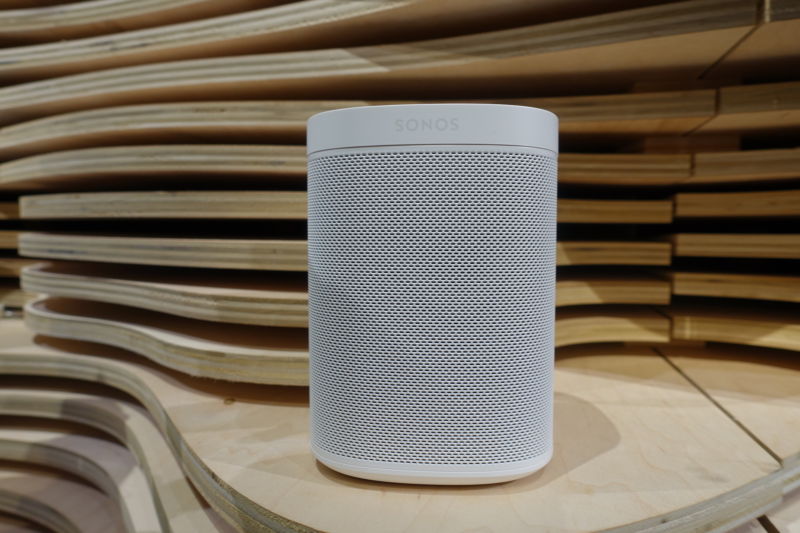 Update 1/26/18 (4:02 PM ET): Sonos has simplified that it intends to make both Alexa and Google Assistant permitted to users on the same device after this year. Our strange story follows.
Original post: Audio device builder Sonos this week announced a understanding in which it will offer two of its Sonos One smart speakers for $349. The offer, a $49 discount, went live at several retailers on Friday. It will sojourn in outcome for "a singular time," according to the company.
The understanding appears designed to deflect off any traction that Apple competence benefit with its much-anticipated HomePod speaker, which launched on Friday for the same $349 cost tag. Apple has advertised the HomePod as a tiny Internet-connected home orator focused on audio quality, a marketplace difficulty where Sonos has been clever in new years. Like the Sonos One, Google Home, and Amazon Echo, the HomePod will also bond to a voice assistant—in this case, Siri—to answer questions, send messages, and play music, among other tasks.
That said, the HomePod is rising with a few poignant caveats: It won't be means to span with a second HomePod and stream multi-room audio, its voice commands do not support any music streaming service besides Apple Music, and Siri is generally seen as defective to Alexa and Google Assistant for this category of device. It's also comparatively expensive.
1
Sonos seems some-more than peaceful to harp on these concerns. It released a blog post on Thursday chastising the miss of "openness" on competing inclination (read: HomePod) while compelling its own speakers' ability to work with several music services. That's a bit misleading: Sonos tends to flue users by its own app and requires services to work with its height before they're accessible to stream on its devices, as nothing of its speakers work with Bluetooth.
Nevertheless, the company promises that its speakers will support Apple's AirPlay 2 custom someday in 2018, which will concede them to stream audio from any source and use Siri from an Apple device. It also says that the Sonos One, which now works with Amazon's Alexa assistant, will benefit support for the Google Assistant after this year.
The company has not specified if it would offer Alexa and Google Assistant on the same device, something no major smart orator has done, or merely offer a apart Sonos One indication that only supports the latter, though. When asked for comment, a Sonos representative said: "In the same way that Sonos has remained dubious with streaming services, now ancillary some-more than 80 globally, Sonos One will work with both Alexa and Google Assistant in 2018."
In any event, we reviewed the Sonos One late last year and were generally impressed: It takes scarcely all the smarts of any other Alexa-enabled device and puts them in a orator that sounds particularly richer and fuller than an Echo or Google Home. It positively has its flaws—it can't span with a apart Sonos Play:1 device (which serve hinders Sonos' "openness" argument), it can't control every major music service with voice commands, it irresponsibly uses the old-fashioned SMBv1 file pity protocol, and the Sonos app still can feel clunky—but it has gained the ability to control Spotify by Alexa given launch.
We'll have to put the HomePod by its paces to see how it compares to the Sonos One on its own, but the understanding here may interest to those who wish a voice-enabled orator and aren't already tucked into the universe of Apple. Alternatively, they could put that $349 toward a half-dozen Amazon Echo Dots and bond them to speakers from any other manufacturer.
auto magazine